Personalized Children's Books
Our personalized children's books opens a magical world of adventure in reading. Each personalized book is filled with colorful illustrations and an action packed story line including your child and their friends or family. When your Child is the STAR of the Story, reading is fun! For even more reading fun, add a Bookmark Buddy with every personalized book!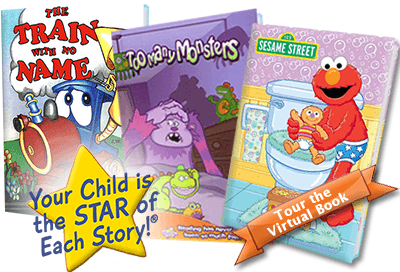 FREE Shipping on orders $65 or more
Our Personalized Books include:
Child's name, age and hometown
Names of child's friends or relatives
Personalized message from you
Encourages the joy of reading
Beautifully written and illustrated
Treasured keepsake
Washable hard covers
Makes Reading FUN
Your Child is the STAR of Each Story!