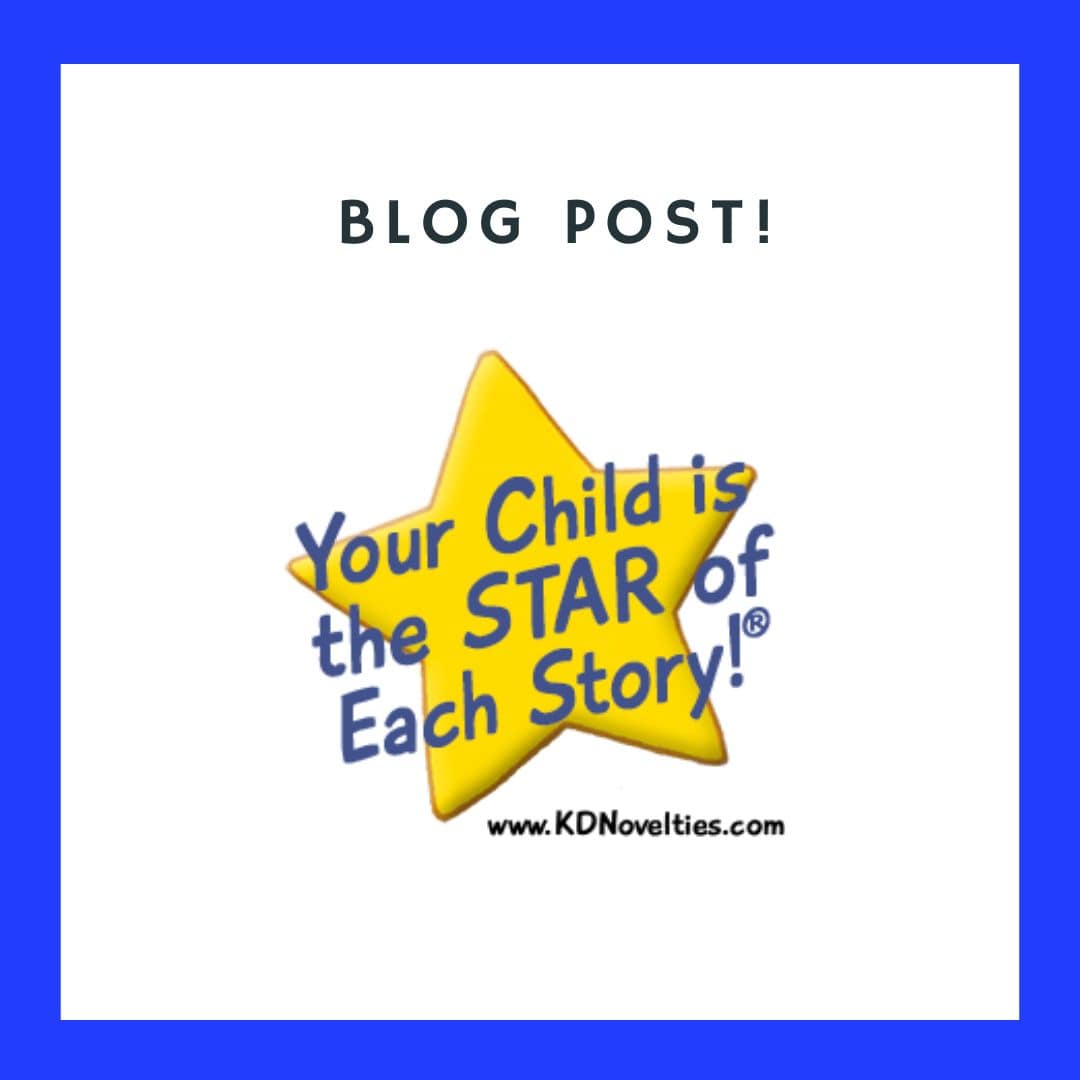 A woman's first Mother's Day is the biggest personal milestone of the first year of being 'mom.' While flowers and brunch are the traditional way most moms celebrate their day of appreciation, think outside the box by giving a gift that makes that first Mother's Day personal and much more memorable.
Tailor the gift to her personality. Some women love cute mugs with baby's handprints or photo. Others want more extravagant presents with a personalized touch like birthstone jewelry that commemorates the baby's birth month.
No matter what gift you select, make sure it's well thought out—no last minute rushed trips to stores. Plan ahead and create the perfect inaugural Mother's Day. Looking for a few unique gift ideas? We've got you covered!
Baby Books
Every baby might have a baby book commemorating the first year and beyond. But a personalized baby book tells the baby's first year in story form. The books includes pages devoted to the birth, homecoming, gifts from friends and relatives and all the classic baby book features including dental records, immunization details and a family tree. However, each page features baby's name as a personal touch. The baby book commemorates the entire first year of baby.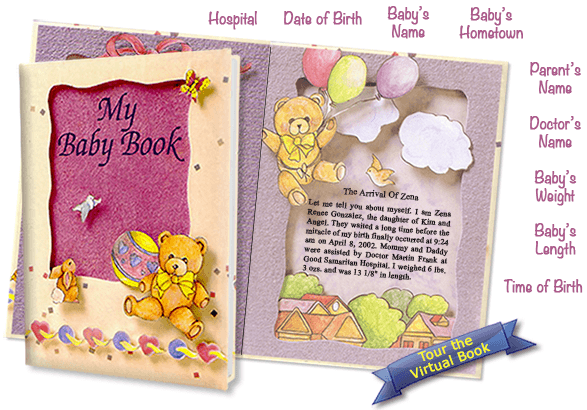 Story Books
Personalized story books also make cute gifts for new moms to read aloud to their little ones. Featuring favorite Disney favorites including Pocahontas and Aladdin, popular friends like Dora, Elmo and Bert & Ernie, and even beloved classic characters like the Flintstones and Bugs Bunny, all books incorporate baby into the story.  Reading begins at any age, and these sweet stories make wonderful bedtime stories.
Cookie Bouquets
Sure flowers are the tradition—especially carnations. But edible is best! For really sweet blooms, order her a cookie bouquet designed in an array of frosted flowers! You also can create your own cookie designs.
Music
Teach baby about rhythm and beat with a personalized music CD. Baby's name is included throughout the songs for a fun sing-a-long that both mommy and baby will adore.  Choose nursery rhymes, lullabies or music from Disney favorites or Sesame Street. Motivational and religious CDs also are available.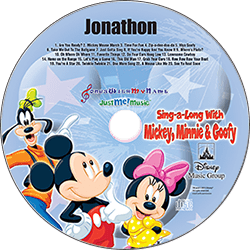 Baby Videos & Personalized Animated DVDs
Compile a 'Baby's Greatest Hits' DVD that includes the silliest, cutest and most memorable moments of baby's first year. Most parents have the first roll, first steps, and other firsts (including holidays) caught on video. Set the DVD to her favorite songs for a creative gift that she will watch over and over again. Not sure how to compile a DVD? You can also order movies that animate baby into favorite cartoons like the Care Bears.
Spa Day
The first year of momming is one of the hardest. Long nights turn into early mornings. Sleep deprivation zaps energy, and many moms run on love…and caffeine. Give her the ultimate break with a gift certificate to a spa for a day of pampering. Give her the gift of relaxation to help her unwind for a day of stress free luxury.
Book Club
For a major nod to Mother's Day, enroll baby in the Book Club Membership. Each month, mom and baby will receive one personalized book with baby as one of the main characters in the stories. The Book Club is offered in two membership levels: 6-month membership (that includes six books) or the 12-month membership. The 12-month membership also includes a personalized birthday book on the child's birthday month. A Book Club membership ensures that baby will have many stories and adventures with beloved characters that they can re-visit and enjoy over and over again.
Guarantee a memorable first Mother's Day by celebrating her day with a gift that offers a personalized touch. While framed photos, flowers and brunch nod to tradition, thinking outside the bouquet of flowers is always appreciated. And if you really want to win Mother's Day, give her gifts that guarantee some much-needed relaxation…and maybe a nap!