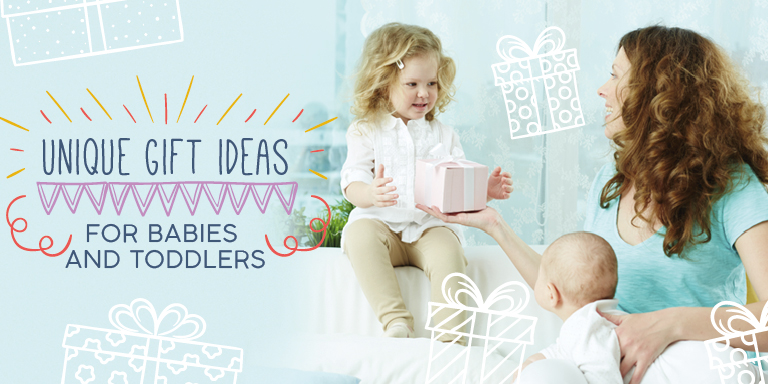 Gifts for babies and toddlers shouldn't be limited to toys and clothes. Often, parents have enough toys to make a child's room into a mini toy store. While clothes may be passed down to younger siblings, some still sit unused or may even be the wrong gender, season or size to reuse later.
Choose gifts that make an impact…and that don't add more of the same. When the occasion arises, and you need to shop for the perfect baby or toddler present, keep these 10 unique gift ideas in mind.
Personalized stepstools.
Little ones often need a step-stool, especially to reach big potties during toilet-training. Wooden stools personalized with a child's name are a cute way to make an everyday item a fun addition to a child's room. Name stools are often created with the name pieced together like a puzzle; children can remove each letter of their name and then piece it back together. Name stools also help kids learn to spell their name and to identify letters. Most companies allow letters to be painted in either pastel colors or brighter hues, so the look of the stool may be customized for the child.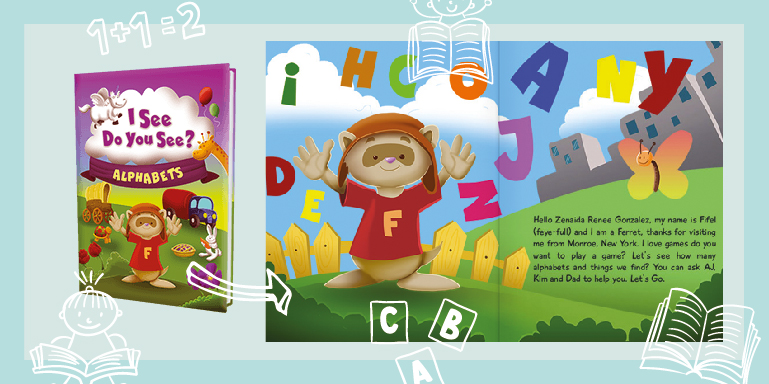 Integrating a child's name into a simple storybook adds a sentimental touch to a traditional gift. When the child becomes part of the story, it draws them into the reading journey. As they get older and delve into books, children also can appreciate their role as a lead character in a story. This is a gift that parents will cherish for a lifetime, and kids can read the books to their own children.
Lovies!
Babies and toddlers love 'lovies!' A lovie is a cross between a stuffed animal and a blanket. Typically the blanket is the 'body' and features a plush character head. Lovies come in a variety of animals and characters. The blanket portion of the lovie is usually made from soft fleece or a microfiber and can be embroidered with names, monograms and birthdates. Many kids use their lovies as their comfort objects, and parents can same them as special keepsakes after kids outgrow them.
College funds.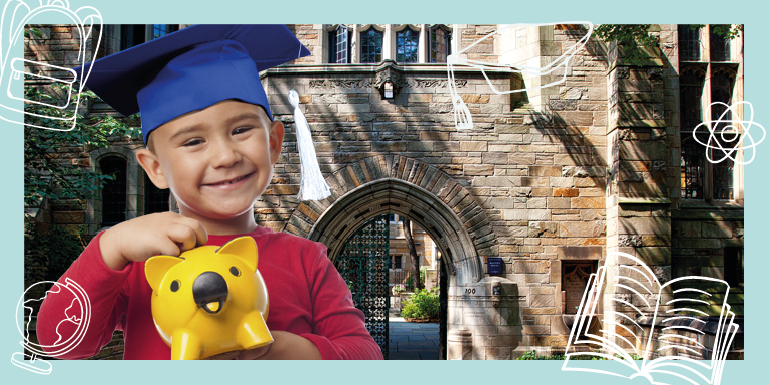 Start a college fund for a niece, nephew or grandchild. With student loan debt becoming a huge burden on many young adults, give a child a headstart on saving for their college fund. It's never too early to begin saving for higher education! This is a gift that parents will appreciate, and money may be added for every birthday and holiday!
Art supplies.
Most kids love to draw and color. Crayons break, and markers dry out. Give little ones art supplies to nourish their creativity. For babies, opt for chunky crayons (for a super cute option, choose crayons in the shape of animals!) and fingerpaints. Introducing baby to different textures also is important for sensory development. Don't forget construction paper! You can also purchase child sized easels to let toddlers have their own art studio.
Plush chairs and bean bags.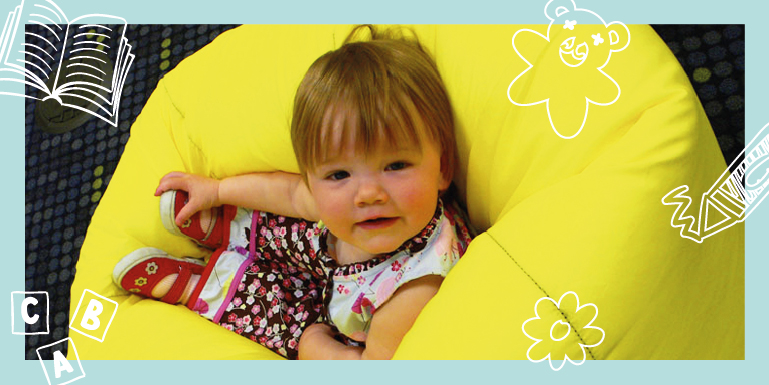 Gift a child with their own little reading chair! Pint-sized plush reading chairs or bean bag chairs may be purchased with a slipcover bearing the child's name or monogram. Choose different fonts and slipcover colors or designs. Kids can grow into these chairs and use them as a comfortable space for silent reading when they get older!
Make a clothing quilt.
While you don't want to add to a child's ever overflowing wardrobe, you can offer to help parents preserve their favorite pieces. If you quilt or know someone who is an avid quilter, offer to make a quilt made from cherished favorite baby, toddler and childhood outfits. Often, parents want to keep a baby's going home outfit, first day of school shirts and other significant clothes that hold special memories. However, besides storing special outfits in a cedar chest, there aren't many ways to preserve those pieces. By making a quilt out of memory-filled clothes from a baby's infancy and childhood (this is a multi-year task), you will create a quilt that parents can treasure for the rest of their lives.
Gift an experience.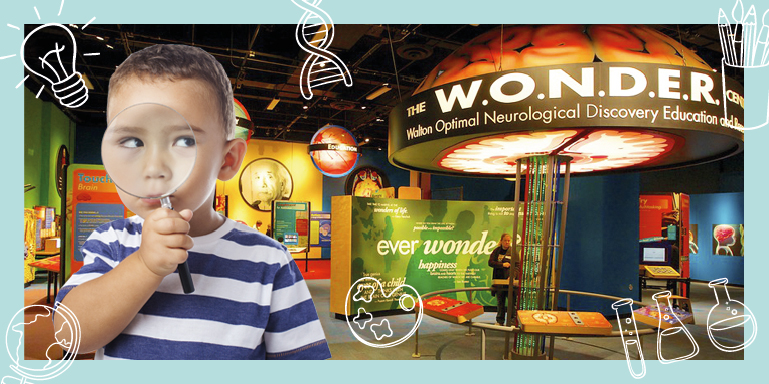 Sometimes the best gift a child—especially a toddler—can receive is the gift of a new experience.  Kids who love trains may be excited to receive a trip to a train museum. Keep  child's interests in mind, and select an experience that embraces a child's personality and hobbies. Just make sure the experience is age-appropriate.
Choose gifts for babies and toddlers that are unique and that help children save for the future, invest in their favorite hobbies or offer personalized touches that will be treasured in later years. Gifts have the ability to create memories and magic; impactful gifts show originality, creativity and convey thoughtful planning. Opt from the expected, and, instead, gift the unexpected.