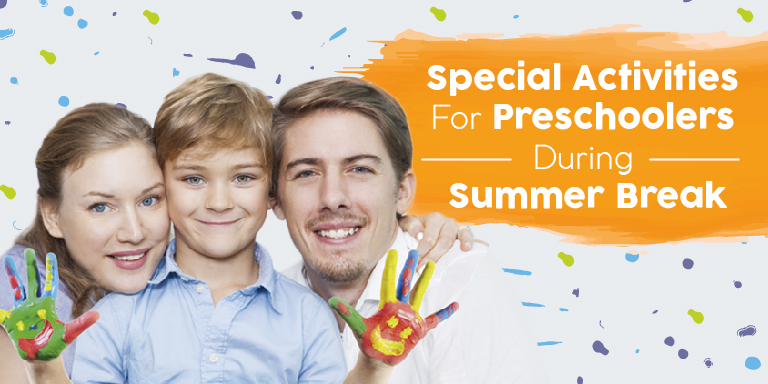 Once kids hit school age, they are relatively easy to keep occupied in the summer. They are old enough to entertain themselves and hang out with friends. Honestly, the last thing they may want to do is spend time with Mom and Dad.
What about your preschooler, though? This is a fleeting time in your child's life, and the time spent together with your little one at this stage is invaluable. You are their best friend and their favorite hero, and they want nothing more than your time and attention.
Avoid letting electronics seep into this time as a regular occurrence, whether that's your cell phone, the computer, or a tablet or ipad. There is time enough for that when they are teenagers.. Take time and put some thought into how you and your little ones can spend your summer together while having fun, learning developmental skills, nurturing your relationship, and staying safe. Here is a compilation of ideas to help get you started.
Places to Go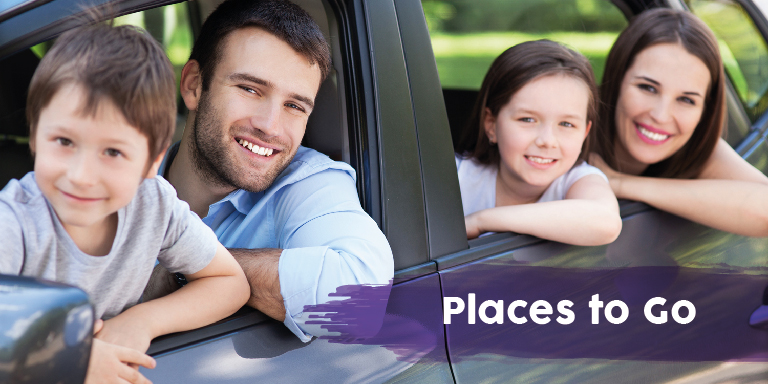 There are many places in your community that cater to activities for preschoolers and their parents. Some of them are free, others may have a nominal fee, but regardless of cost, all can provide fun, educational, time-filling activities! One of the perks of getting out and about is encouraging and developing social skills, cooperation, and friendships. The camaraderie can be invaluable for stay-at-home parents, as well.
Public libraries have age-group based story times or mommy/daddy-and-me programs. Some include arts and crafts.
Check out a different local park every week. Play on the playgrounds, feed the ducks, explore the trails. Have a picnic.
Go to the zoo and explore learning about different animals. Some may offer educational programming, as well.
Research any local farms in your area. Inquire about do-it-yourself berry picking. Or, see if there are any garden co-ops around that let you pick your own veggies.
See if your local rec center or YMCA offers classes and activities for the preschooler set.
Take swim lessons at the local public pool or in your neighborhood.
Some home improvement stores offers craft classes for various ages. These are usually simple projects with the supplies provided.
Many movie theaters offer free children's matinees mid-morning during the summer months. Check with your local theater.
Crafts to Create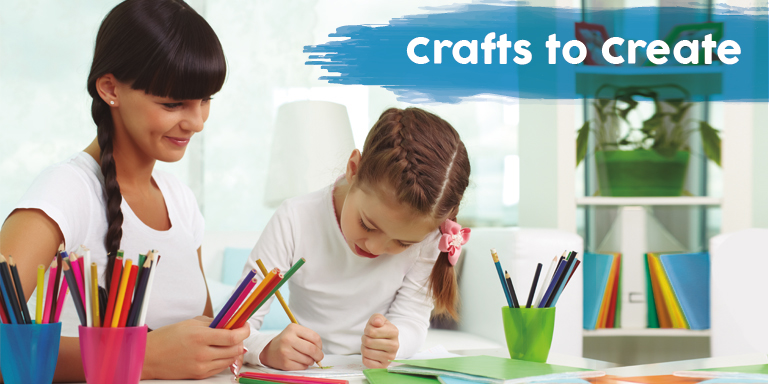 At-home arts and crafts help develop fine motor skills, spark creativity, and bolster self-confidence. There is no wrong or right, only what inspires your toddler to create. Be as simple or involved as you would like.
Work together to build a birdfeeder. This can be made with wood and glue, or be more simplistic and natural with a pinecone and peanut butter. Hang them in your yard and watch the birds together.
Paint rocks. Big ones, little ones, whatever your child finds in the yard or neighborhood can become a piece of art. Display them in your garden or make patterns with them.
Make homemade playdough. Create keepsake garden stones or trinkets with stones and flowers and let them dry in the sun.
Ice paint. Using children's paints, water, sticks or straws, and an ice cube tray, your child can become a Picasso while having a sensory experience.
Make cornstarch paint and get creative outside. Cornstarch is inexpensive and non-toxic. Simply mix it with water and food coloring, and use an old sheet as your canvas.
Make sun prints. Let the sun be a natural artist.
Make a sidewalk art gallery with sidewalk chalk. Or, practice writing their names. Draw hopscotch and teach them how to play.
Things to Do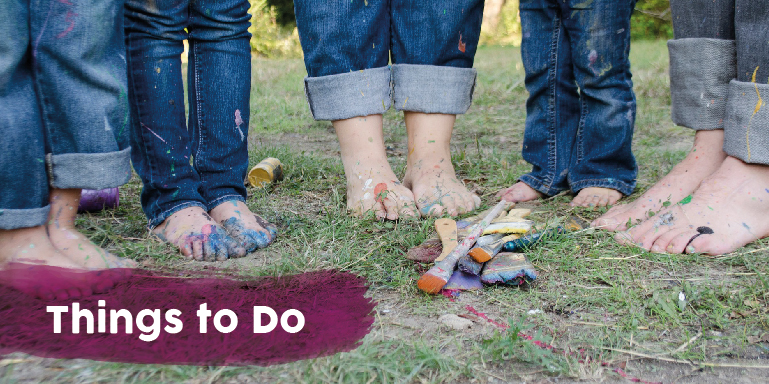 These activities can help develop gross motor skills, encourage academic learning and problem solving, and teach children about the world around them.
Have a reading contest. See how many books you can read together. Talk about your favorite ones and why you like them.
Make ice cream in a bag. Google it and you'll find simple recipes. Its guaranteed to bring smiles!
Play a water version of duck, duck, goose called drip, drip, splash.
Use pool noodles and hula hoops to create a backyard obstacle course.
Play sponge bullseye. This will keep them cool while building eye-hand coordination.
Build a fort. Use patio furniture, beach towels, and old sheets. Forts make great reading spots!
Pudding paint. Yes, finger paint with pudding! It's messy, but there is no worry about the toxicity of the paint!
Go on a bug hunt and see how many different kinds of bugs you can find. See if you can identify them.
Organize a neighborhood parade. Create signs, decorate your bikes and wagons, and invite your neighbors to join you.
Plant a garden together.  Harvest the veggies and have them for dinner or pick flowers and make a bouquet to give a neighbor.
Put tape around your child's wrist. Go on a walk, collect little items such as pebbles, flowers, and other small items, and make a nature bracelet. Use a magnifying glass to discover them up close and in detail.
Have an alphabet scavenger hunt. Try to find one item for each letter of the alphabet.
Make mudpies and stone soup. Be prepared to hose off before going inside!
Have fun with masking tape. Make a giant spider web and see what you can throw and catch in it. Or, make roads and and your little one can drive his matchbox cars all over town. End with a car wash. For that matter, let them help you wash your car.
Play with shaving cream. Practice writing letters and numbers.
Try to catch fireflies by flashlight.
Have a garage sale. Let your little one help sort and organize items to be sold. Teach them the names of the coins.
Arrange playdates with friends from preschool. This will help build friendships and help minimize separation anxiety from you when school starts back up.
Play with pipecleaners. They are easy to bend and manipulate and come in every color of the rainbow. Practice making letters and numbers, or create bugs, flowers, or anything else your child can create. Or, combine them with a colander with large openings, and your child will stay occupied indefinitely while pushing, pulling, and exploring, building fine motor skills all the while.
The ideas are endless. Be proactive and make some plans to take full advantage of your summer together. Otherwise, it will go by in the blink of an eye. This is a developmentally crucial time in your child's, and there's no better way to spend it than learning, exploring, and enjoying it together.