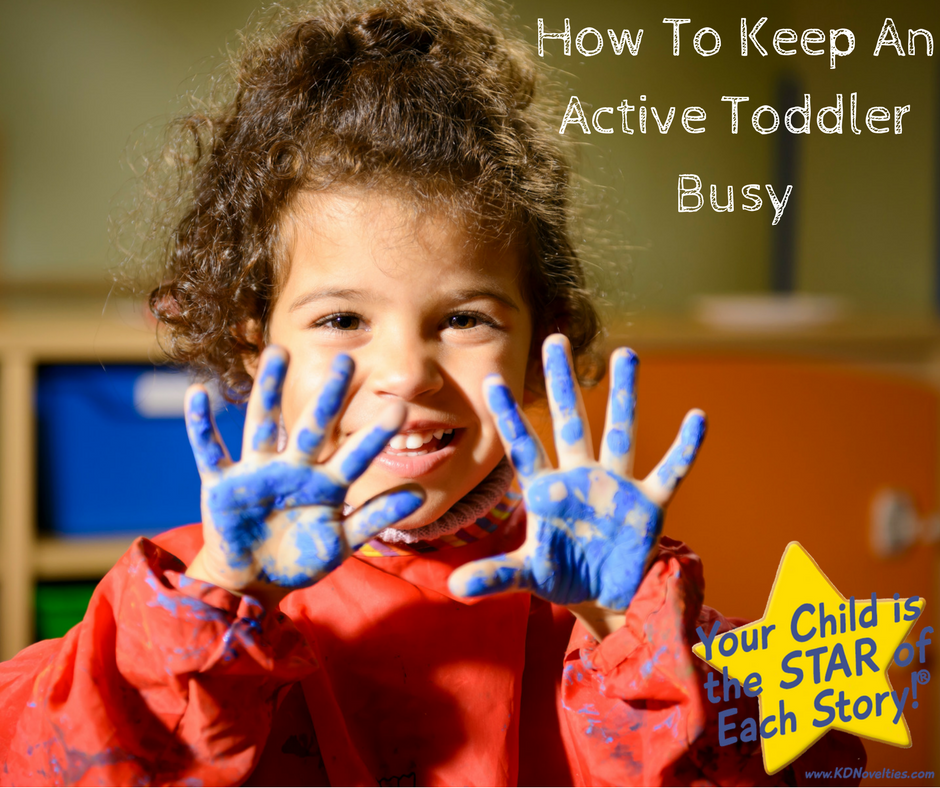 Taking care of toddlers is notoriously difficult. They're called the "terrible twos" for a reason, right?
Between the ages of 1-3, children can be difficult, especially since they are still learning to speak and communicating with them effectively can prove to be a bit of a challenge. Kids are constantly on the move, and their overactive minds are alight with questions and general inquisitiveness that keeps their hands roaming, their feet moving, and their energy levels at full capacity. As a parent, it's important that you encourage their inquisitive nature while also keeping them in line, making sure that they stay safe and that they are also preoccupied so you can get what you need done, too. Here are some ways you can keep active toddler's busy when you cannot focus 100% of your attention on them.
Kinesthetic Activities
The more stimulation you can provide for your child, the better. Try giving them colored blocks, playdough and other similar items to keep them occupied but learning, too. Color matching games are great for teaching children colors, which seems obvious, but it can also teach them basic organizational and special skills as well. Same goes for shape matching games as well. Playdough is a unique substance, and similar goos and slimes can work just as well, but the texture and appearance of these types of toys can introduce kids to their innate sense of creativity while also providing them with a highly stimulating activity.
Finger-painting
Finger-painting seems like a cliché toddler activity but it is a great way to encourage kids to be creative and explore their own modes of expression and exploration. There are plenty of mess-proof finger-painting kits out there, too, and you can even make your own. Place different colored paints into freezer bags and lock them up tight while eliminating most of the air from the bag. Place them on a window or a white surface so kids can play around with the paint, creating images with the negative space without making a mess!
Puzzles
Puzzles provide great exercises in logic, allowing kids to solve problems while actively using their visual imagination at the same time. Personalized puzzles is an added benefit because not only will the puzzle itself provide many benefits to your child but they will also learn their letters and spelling of their name. You can find personalized puzzles for kids on our website. You can also create puzzles of your own by printing out pictures from movies or shows that your child loves, or even make a copy of a piece of work that your child has created themselves, and cut it into sections for them to rearrange and place back together.
Get Creative
When you're out of toys, games, and are wary of turning to television or mobile games, there are plenty of DIY solutions that you can whip up within minutes to help keep your toddlers occupied and actively using their brains. Doing a search on Google on Toddler Activities can return a plethora of blog sites with creative and unique suggestions that can easily be implemented at home.