As our world exponentially grows more interconnected and multicultural than ever, it is important that children are raised with an open mind. Depending on where you live and how far you are from a city center, the need to diversify your mindset may not always be at the forefront of your mind, but it can be eye opening just the same. For parents, having a globally minded child can spell success. Not only can it open them up to new concepts and ideas, but it can also help them empathize and connect with others on a more personal level as well.
Becoming more globally aware is beneficial for people of all ages, however some people may not realize just how important world events, world views, and even social interaction and cultural practices can have on their lives.
According to Stacie Nevadomski Berdan, an international careers expert, globally minded children are curious, open-minded and aware of the world around them. This can help open doors to better learning, more effective critical thinking, wider socialization, and a deeper understanding for different kinds of people no matter where they're from. "Children need to be appreciative and understand each other and not be afraid of each other," Berdan adds.
Additionally, according to the American Council of Teaching Foreign Languages, a survey found that 98% of parents believe that children should learn a second language, as early as possible, 69% agreed that being proficient in a second language is important to a successful career today, 83% percent agreed it would be important in 5 years and 84% percent agreed that having a global mindset is important to careers today.
Evidently, one of the most common ways of raising a globally minded child is to learn a foreign language. If a parent, guardian, or family member speaks another language, or if you are originally from another country with a national language other than English, it is highly recommended that children grow up bilingual. According to the Center for Applied Linguistics, kids who are bilingual experience more positive effects on their intellectual growth, are more flexible thinkers, are sensitive to language and different modes of understanding, while also opening the door to other cultures and even more job opportunities.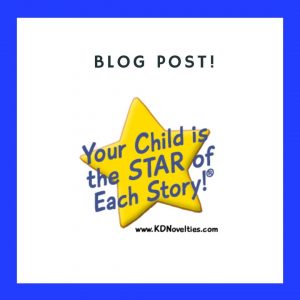 Traveling is also a great way to expose your child to different things. Whether you can travel to another country or are only able to make it to a more diverse metropolitan area, introducing your kids to different cultural activities, history, cuisine and other things can help to open their minds and inspire their curiosity. Exposing children to diverse cultures from an early age can be incredibly beneficial and it can open their minds up as they grow older, leaving little room for prejudice or preemptive judgment since they will be more familiar with lifestyles and customs that are different from their own.
Reading is another great way to promote exposure, especially if you are unable to travel. Reading allows you to explore and discover other places, cultures, and languages from the comfort of your own home. For children, however, this can be extra beneficial since it can help inspire a more general love of reading and learning as well. But books are special for other reasons, too. Books, especially fiction, can place kids in someone else's shoes, allowing them not only the opportunity for exposure, but providing them with a more intimate glimpse into the life and culture of someone else.
Getting involved with your own community is important, too. Thinking big also demands that you think on a smaller scale as well. Exposing your child to compassion, community, and caring on all different levels can help groom them to become more open-minded and considerate individuals, as they get older. For children to be globally minded, it starts with the parents in the home. Look at all the ways in which you can learn and improve, yourself, and find ways to experience new things as a family. Not only will you be learning together, but you will all be growing together as well.