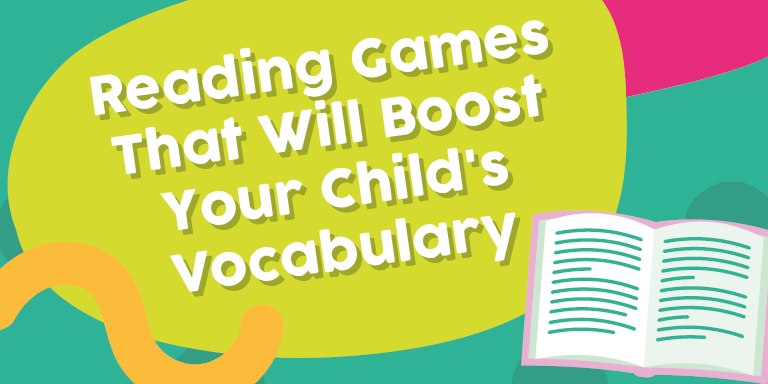 Kids are fueled by an insatiable curiosity. While the barrage of questions hurled from the backseat during long road trips might drive parents a little crazy, those questions—the whys, the whats and the hows—help kids to satisfy their thirst for knowledge about the world around them. New words also fascinate children, and when kids begin reading it isn't uncommon for them to read a new word and then inquire about the meaning.
For kids with precocious reading abilities, these decoding moments sometimes lead to funny moments. But regardless of a child's reading level, parents should encourage their thirst for knowledge. The more expansive a child's personal word bank, the better they can articulate their needs, feelings, and interests to others.
A child's mind can suck up knowledge like a sponge. Exposure to a vast vocabulary during their younger years gives a hefty advantage to children later in life. While some parents have an educational advantage in assisting curious developing minds, helping a child learn new words and increase their vocabulary doesn't require an advanced education or degree. Parents–like kids–just need to be willing to explore the never ending list of words found in the dictionary.
Learning new words should be fun. While skill and drill sessions with flash cards may eventually impress new words into a child's brain, they certainly won't enjoy the experience. For parents who seek to expand their child's vocabulary, word games create a fun environment that allows kids to naturally expand their linguistic abilities.
From board games to online fun—and even a few DIY games you can create at home—here are the best games to play to help kids boost their vocabulary skills and help them learn (and spell) new words.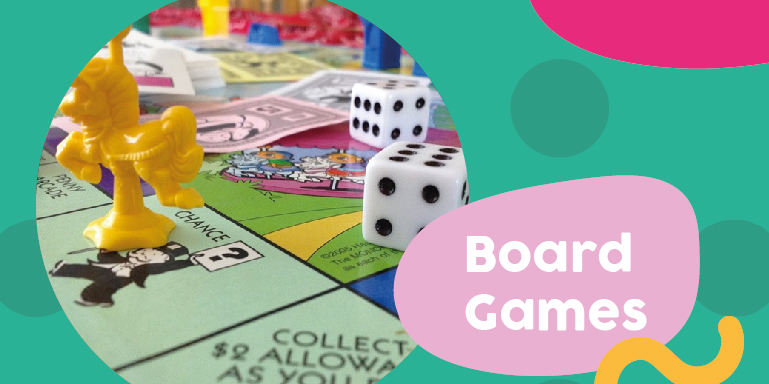 Board Games
Bananagrams
We know many teachers who request Bananagrams for their classrooms. Letter tiles are packed in a cloth banana, and the object of the game is to create continuous interconnecting links of words. The game may be played with numerous players or solo.
Blurt!
It's a race to see who can say the right word that fits the definition. The first person to 'blurt' the answer wins! This game is a great way for kids to learn new words and test their vocab knowledge. Blurt is best suited for kids ages 7 and up!
Boggle & Boggle, Jr.
Boggle is aimed for elementary kids (and beyond), and Boggle Jr. was created for preschoolers. Boggle Jr. requires kids to match the "letter cubes" to spell the name of a picture. Older kids playing Boggle have three minutes to discover as many words as possible within the word cube. Parents and kids may team up or face each other for a battle of words. Be sure to help kids understand and lookup any word you (or they) discover…keep those dictionaries handy!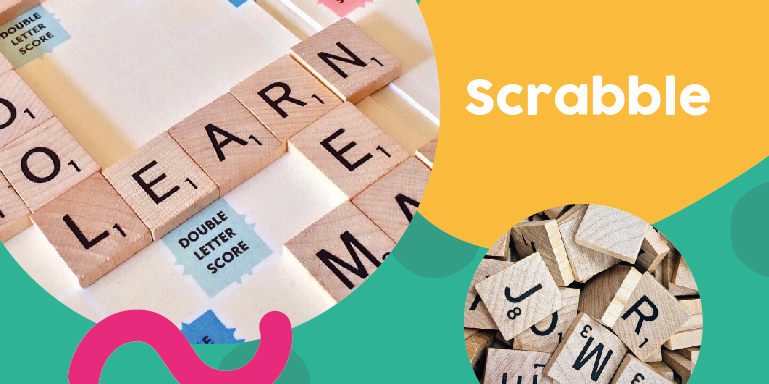 Scrabble
The ultimate favorite word game, Scrabble allows kids (and adults) to create words from the tiles using letters in their possession or on the board. Scores are based on word length and difficulty. Keep a dictionary handy to ensure that only real words are being played…and to check definitions of new words.
Sight Word Swat
Sight words are the words that kids should be able to read instantly…on sight. Every school features a list of grade-level sight words that should be mastered by the year's end. Give your child a bit of sight word practice with Sight Word Swat. Kids have to use their fly swatter to swat the sight word fly that corresponds to the word called out during the game.
Spelligator
Much like Scrabble, kids must see who can make (and chomp) the most words. Best for kids ages 5 and up, Spelligator encourages phonetic awareness and helps kids build spelling skills.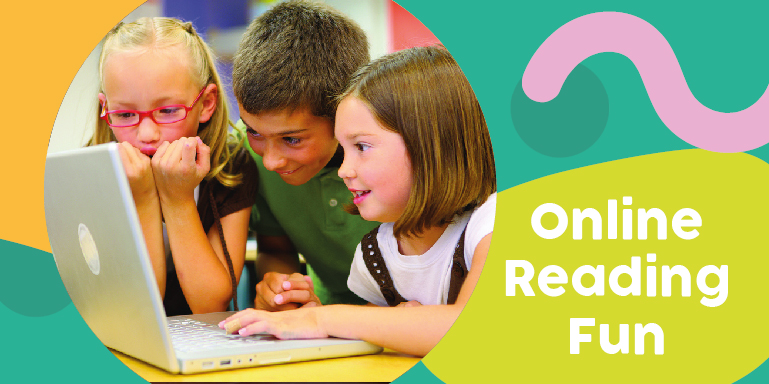 Online Reading Fun
Most schools have a subscription to RAZ-Kids that kids may use at home. The site features interactive books that kids must listen to, then read, and finally take a comprehension quiz on. RAZ-Kids is a great site for building reading comprehension, phonetic awareness and overall reading skills. Kids advance through the site, going from level A to Z. Along the way, they also earn points which they can use to buy items for their online-based Raz Rocket.
The Public Broadcasting Station's online hub is filled with wonderful reading resources and games that help kids improve reading skills. Kids can create their own comic strip (from Maya & Miguel), read stories created by other kids (and write their own stories), make a movie with Buster (from Arthur) and much more! PBS is the premier learning site for kids…and the options for fun learning adventures are almost endless. Plus, kids will enjoy creating stories and reading adventures filled with their favorite television characters. Parents may also download the PBS app.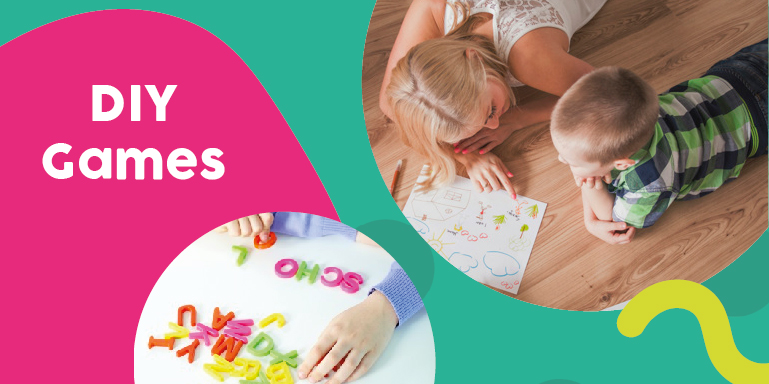 DIY Games
We promised you a few creative games. When making DIY reading games, you can use your imagination to create an entirely new game or just borrow a few of ours and modify them for your children. The goal is to make reading and learning new words a fun experience.
Match it Up
Buy colorful index cards or create cards out of cardstock. Now create matching cards with your child's vocabulary words and their definitions…or just use words you would like them to learn. This is just like the Memory games you find at the store, and the goal is to find the word pairs. If you use new words that your child doesn't know, be sure to talk about the meaning.
Prefix & Suffix Games
The online site YourDictionary suggests creating prefix and suffix cards for a unique word game challenge. Each child draws a card with either a prefix or suffix and then has a designated amount of time to create as many words as possible using the prefix or suffix on the card.
Synonym/Antonym Challenge
Create cards with various words (pull from a child's vocab list or just use the dictionary). Each child must draw a card and write as many synonyms or antonyms to the words as possible in a designated time limit. Whoever creates the most words wins the round. For younger kids, encourage rhyming words instead of synonyms or antonyms.
Spelling Bee
On cold or rainy indoor days, host your own spelling bee! Grab a dictionary, provide the definition and have kids compete on spelling words! Not only will they learn new words and definitions, but they will also sharpen their spelling skills! This is a perfect game for budding wordsmiths.
All kids are naturally inquisitive and enjoy learning new facts and words. Encourage their curiosity and build their knowledge with games that help improve reading, spelling and vocabulary skills. Buy classic board games, go online or create your own games at home for fun, challenging, and wacky word play!